For our 25th DTVC Podcast, and our last one of 2014,
Jamie
and I decided to do
Sharknado 2
. Jamie had already seen it, but I hadn't, and its inclusion on Instant came at a perfect time for this last podcast before our two-week holiday hiatus. Among the many other blogs that have reviewed this film, we have ones from friends of the DTVC
Fred the Ex-Ninja
,
TarsTarkas.net
, and previous podcast guest Fred the Wolf at
Full Moon Reviews
, so check those out as well.
Sharknado 2: The Second One
is an
Asylum
joint where
Ian Ziering
reprises his role from
Sharknado
, this time consolidating his empire as head of a Sharknado mob family. Meanwhile, the story of Ziering's father from the old county, played by
Robert De Niro
, is told simultaneously, and we learn how he first started fighting Sharknados from a young age. Okay, none of that happened, it was just a cameo-fest that was set in New York City with CGI sharks getting carved up all over the place.
As is often the case with Jamie and me, we agreed on this one: great first 45 minutes, blah second 45 minutes. Somehow the fun and campiness of that first 45 gives way to useless backstory and padding and less Sharknadoing. Among the egregious mistakes, some unresolved love story between Ziering and Vivica A. Fox that was useless and unnecessary. Not to mention, they try to use a slingshot to shoot homemade bombs into the Sharknado like Ziering did in the first one, and it takes 3 tries to figure out they need another plan. What? Two fewer tries with more Sharknadoing was what we needed. Also, while some of the celebrity cameos were great, by that 45-minute mark we'd reached our saturation point with them. Among the things I loved though: Ziering was great again; the use of the
Today Show
and Matt Lauer and Al Roker was fantastic, also Stephanie Abrams and the Weather Channel; and I loved some of the landmarks like the Mets stadium and the Staten Island Ferry. I watched the first 45 minutes of this film with my wife, and then she wasn't able to watch the second half. I think she may have played it perfectly.
Let's start with Ian Ziering as Fin, because it really is his film. While he definitely had fun with it, the whole backstory and building his history thing was a waste. All it did was pad the film. If they needed backstory with him, maybe play up the Steve Sanders thing. We never had any
90210
jokes, at least not any I can remember as I write this review. There was a reference to Ziering and Mark McGrath (who played his old buddy and brother in-law) being trouble makers in school. Why not have fun with that? "Fin, remember how you got that bottle of champagne for prom and our friend Donna got drunk and almost couldn't go to graduation?" "I do man, that was bad." "Yeah, only you fixed it by organizing that protest and convincing the school board to change their minds and let her graduate." [Sugar Ray puts hand on Fin's shoulder] "You know how to fix things when they're wrong Fin, you always have. Now we need you to fix this Sharknado thing."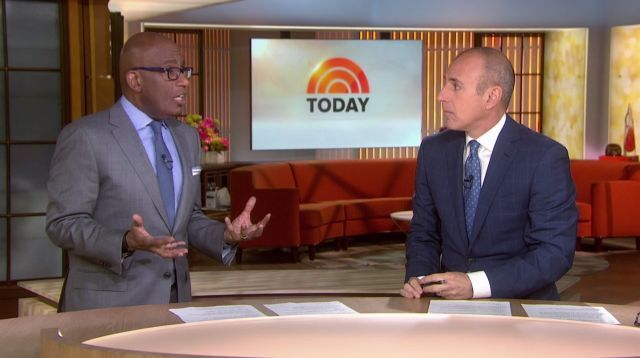 This is the film of a thousand cameos, and if I put them all in here that's all the review would be, so I just included a few. As I mentioned above, I really liked the
Today Show
thing. They also did The Weather Channel and Stephanie Abrams, and
Live with Kelly and Michael
. What would've been great is if they did
Hardball with Chris Matthews
or something like that, and had a Democrat and Republican argue who was responsible for the Sharknado: Global Warming or Obama? I think if you need to pad the film, goofiness like that works over bad backstory every time. Among the others I liked: Judd Hirsch as the taxi driver, and Robert Hays as the plane captain.
Jamie and I discussed what we thought were the best sequels when we looked at the film for the podcast. In my mind it's
The Godfather II
, with maybe
House Party 2
a close second. We also talked about best sequel names, and we agreed that
Electric Boogaloo
is far and away the top, with everyone else coming in a distant second. I think where this movie failed the Asylum, is that it rushed it out there, and maybe didn't proofread that second script enough. I think they also probably got a bump from the premier on SyFy with the Twitterati watching it well-sauced by that 45-minute mark (which is more like the hour mark on TV with the commercials), so they weren't going to pick up on the second-half short comings. I know Jamie talked about that, how she read all these great Twitter comments the night before, then watched it the next day and couldn't understand where that came from. We'll see what happens in part 3, maybe they'll get back after it. Jamie and I noted though that very few franchises get better with the third film,
Nightmare on Elm Street 3
being one of the few exceptions.
Finally, if you'll allow me, I need to exorcise some demons here. Let me take you back to 1986, a seven-year-old Direct to Video Connoisseur, excitedly following his Boston Red Sox as they made an impossible comeback in the ALCS against the California Angels, then getting all the way to Game 6 and 3 outs away from winning the World Series against the Mets. Then the wheels came off, culminating in the ball going through Buckner's legs. Even now, almost 30 years, three Sox World Series Titles, and the Mets playing in a new stadium in abject mediocrity later, I still had trouble when I saw the Mets. When I took Jen to the Fenway Park tour in November of 2013, I was able to exorcise some of those demons by looking at the display the Red Sox had up for it, but I needed
Sharknado 2
to show me that I was truly over it. Thank you Asylum, I really appreciate it.
Like the ninth inning in Game 6, this review has truly gone off the rails, so let's wrap it up before the ball goes through Buckner's legs again. The best way to do this is with a good amount of booze, so that you're well-inebriated by the time the film loses steam at the 45-minute mark. The first 45 are a lot of fun, but the second 45 not-so-much. You can always check Jamie and I out live every Wednesday from 8-9 EDT at
www.mixlr.com/2nd-unit
, and can download the podcasts after on the
archive page
here on the site; or on iTunes, just type in DTVC Podcast and subscribe.
For the podcast of
Sharknado 2
, right click
here
, and click "save link as".
For more info: http://www.imdb.com/title/tt3062074/