This film had been on my radar for some time, but I also knew I wanted to do a UK week to celebrate the 15th anniversary of my high school trip there-- a trip which I remember very little of, not so much because it was so long ago, but because the 18-year-old me took full advantage of the fact that he could legally drink in the bars there. I do remember some of the trip though, plus, I know we have some great readers and fellow bloggers from the UK, so I thought this would be a great opportunity to spotlight our neighbors across the pond. Hopefully there aren't still any hard feelings about that American Revolution thing...
Blitz
stars
Jason Statham
as an East London detective who is a little too violent for his superiors' tastes. Problem is though, someone is out there killing cops, and the only one that can stop him is our man. But can he keep himself from going over the edge and solve this case, or is going over the edge just what this case needs in order to be broken?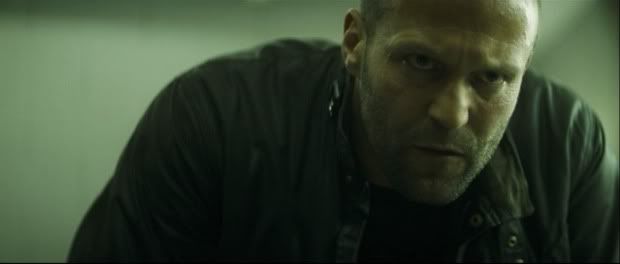 Outside of Statham, this is still a pretty decent gritty suspense flick. It's very violent, and doesn't pull any punches as far as the gore and grossness goes. When you throw in Statham though, this is great. On the one hand he channels guys like
Bronson
,
Keitel
, and
Pacino
; but at the same time, he's quintessentially Statham. This is what you want when you see Statham on the cover, and it doesn't disappoint. I like too though that this isn't a high octane actioner, that it's a grimy, bloody police drama, but that Statham being Statham still works so well in it. Keep your eye out too for the foot chase, one of the better ones I've seen in a while. The end meanders a bit, but the actual end itself is good enough to overcome that. Overall this is a solid film.
When we look at who will be next in line after the greats like
Dolph
,
Seagal
, and
Van Damme
are done, Statham seems to be the one best poised to make that transition. I think
Stallone
understood that with the leading role he gave him in
The Expendables
, but just because he's in line, doesn't mean he'll exactly live up to that. Look at guys like The Rock and Vin Diesel, or the fact that guys like Matt Damon are given leading parts in action franchises. In the modern action landscape, there isn't as much room for the films we like, but Statham is definitely one that fits the bill when those roles come, and when they don't, he works in films like
Blitz
as opposed to Tooth Fairy movies.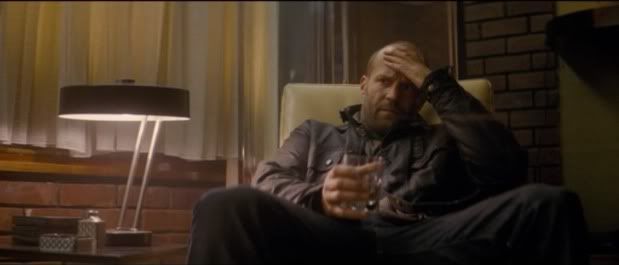 One thing I like about films made in the UK for UK audiences is that they feel more authentic than films made in the UK or starring Brits for American audiences. For instance, I have a vague idea that West London is a lot nicer than East London, but because this film was made for Brits, when a joke is made to that effect, it's not explained because everyone there knows it. More James Bond films should be like this. Who cares about the rest of the world, the whole thing should just be inside jokes that only Brits get. Fries should be chips, and chips should be crisps, and crisps should be short for Crispin Glover. (All right, maybe I made up the third one.)
Another film this reminded me of was the
Michael Madsen
cop drama
Vice
, which we did a while back. Both really bloody and gritty, not pulling any punches, not afraid to take it to that next level. They were also both about someone killing cops. Madsen is very different from Statham, though. He's all about fighting his demons and the struggle to keep his head above water; whereas Statham's character almost has no demons, he's more like a mechanism, and the police force sets him in motion at a target and hopes there isn't too much damage left in his wake. The key element that both films have though is an organic grittiness. It's not grafted on by a severed finger or something gross like that. It's there from the start and it pervades everything in the film. DTV film makers that want to channel Dark and Gritty should watch these movies to see how it's done right.
My school trip, 15 years ago, was a tour of the UK that started in London, and ended in Edinburgh. The first three days were spent in Earl's Court in a gay neighborhood, and I think (because we also were put in a gay neighborhood in Edinburgh) that this was done on purpose to keep us out of the pubs. It didn't work, a kid from my class found a straight pub around the corner from our hotel, and the rest is a drunken haze. I did do some other things in London, like hit London Dungeons, some shopping in Leicester Square, and whatever tour things they scheduled for us. Nothing in East London though. They kept us out of that. If I had known at the time that I wouldn't be back anytime soon, I may have done more with my time-- or maybe not, considering I was only 18.
If you're a Statham fan, I think this will do the trick for you. It's vintage him, and he's there kicking ass and chewing scenery. The film itself is pretty solid too, and not just because Statham's in it either. Americans can check it out right now on Watch Instantly, and I think it's worth it.
For more info:
http://www.imdb.com/title/tt1297919/