This is one that's been on my radar for some time, so when I saw that it was one of the many Stars Play flicks that were getting the dump on Watch Instantly, it became an instant priority to watch it (hey-oh!). Perhaps of all the
Stars Play 11
then, this is the one I wanted to watch most. Let's see if it lived up to that promise.
Vice
has
Michael Madsen
as a vice cop who, after a drug bust gone bad, accidentally shoots an unarmed hooker, and has fellow vice cop Daryl Hannah plant a gun on her. That coincides with the drug lord that escaped the drug bust, Darius, sending his goons around to kill the members of the vice squad. Why would he be doing this? Was there more to this bust than they know? Is someone dirty?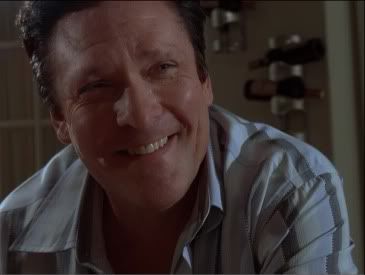 This was a pretty solid flick on it's own up until the last twenty minutes. It was just a gritty, dirty, foul police drama, with a cast anchored by Michael Madsen, a nice script and story, and some equally nasty sets and cinematography. Then, in that last twenty minutes, it becomes something else. It's as if Michael Madsen is unleashed. Before it was pretty good Michael Madsen, the kind of thing where you go "nice, I love Michael Madsen", but then it's like "oh my God, I frickin' love Michael Madsen! This is amazing!" He has this one scene, where his partner is killed, and he loses it. And it's from that point that this film transforms, becomes almost
Bad Lieutenant
in intensity, only with Michael Madsen being quintessentially Michael Madsen the way
Harvey Keitel
was quintessentially Harvey Keitel. For me it made a solid movie a can't miss.
We've been through a fair amount of Michael Madsen here at the DTVC, and they've run the gamut from bait-and-switch or we wish we had more Madsen, to really great Madsen and the kind of thing you came for. This movie was firmly in that latter category, until his buddy dies, and then he surges right off the meter. And what got me, was it wasn't just that scene, it was every scene after. It makes me wonder, when you consider these scenes probably weren't shot in sequence, how he pulled that off. Who cares, it's there, and it's that good. I said earlier in the year that I wanted to get more Madsen up here, and this more than delivered.
I really liked the atmosphere of this film. So often we see modern film makers unable to pull off dark and gritty, usually tacking on a severed finger in an interrogation scene to an otherwise paint-by-numbers actioner. We had no severed fingers here, yet this had all the atmosphere it wanted, and much more organically. It's about more than a severed finger, it's about dialog, sets, performances, costumes-- and it's refreshing to see it done well for once. Also, this had some male full frontal nudity (sorry ladies and some males, it wasn't Madsen), including naked running, which, for a guy, just doesn't seem to work. I have a feeling, if I polled all my readers, they'd prefer the severed finger to the male full frontal nudity running. I don't know though.
Figured we'd look at some of the rest of the cast here. Daryl Hannah played the one woman in the vice squad, trying to earn respect from her fellow officers. It would've been very easily to make her a total dude, or make her a total damsel in distress, and this went in another direction, just making her a woman detective fighting for her spot. It sounds easy, but we seldom see it. Mykelti Williamson plays Madsen's partner. No mention of selling or preparing shrimp though. Kurupt, former member of Tha Dogg Pound, and known as much for the corrupt spelling of his name, has a cameo as one of the dealers in the opening drug bust. One of my favorites was Mark Boone Junior, who played one of the other vice cops. Always like seeing him. Couple other notables were John Cassini as Boone's partner, and Nicholas Lea as a homicide detective. Finally, I wanted to make a special mention for Aaron Pearl, pictured above. I don't know what it is about this guy, but I think he's the bee's knees. Can never get enough Aaron Pearl.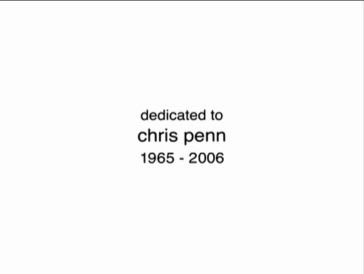 Someone who didn't star in this was the late
Chris Penn
, but the film was dedicated to him. According to the trivia section of this film's imdb page, Madsen had celebrity attorney Vicki Roberts host a private screening of
Vice
, which Penn's mom attended. It's weird, because I felt while watching the film that this was something Penn would've been great in, so I think it's really cool that the film was dedicated to his memory. To further the sentiment, I'm going to tag him, even though he wasn't in the movie. Here's to you Chris Penn, you were one of the good ones.
And this is one of the good ones. DVD, probably can rent it anywhere, and I say do it, it's worth it. If you can find it used to buy, I'd do that too. Even without Madsen going off for the last 20 minutes, this is a good watch; but with that, it's something more. This is better than the Michael Madsen you came for, so don't miss it.
For more info:
http://www.imdb.com/title/tt0762145/