How could this not be intriguing?
Gary Daniels
in a vampire flick, as a vampire? Not only that, but we have Dar from the syndicated TV version of
Beastmaster
, which was one of my favorite guilty pleasures ever. Then you throw in
Matthias Hues
,
Martin Kove
, and
Costas Mandylor
? How can this go wrong?
Kiss of the Vampire
is about a vampire (Dar) who is really powerful, but would rather be mortal. This upsets his gang, led by Gary Daniels, who love the raves and blood sucking. Dar finds a woman whose dad is working for this horrible criminal cartel to help them find immortality. Dar falls in love with her, her father helps him gain mortality, and he stops the cartel.
This was an unmitigated disaster. The story had too much going on that wasn't exactly going anywhere, the dialogue wasn't properly proofread and very wordy and overly dramatic, and there was this sappy love story aspect that screamed bad
Twilight
fantasy. Half the time I wasn't sure the movie was even serious, especially when Dar and the girl's father are carrying a midget off as they dash to save the girl. It was pretty hilarious, as was the midget headbutting some dude unconscious. Then you had the strange growling noises the vampires made. Are they vampires or mountain lions? I liked Matthias Hues as the vampire hunter-- he ironically makes a better good guy than a baddie I've noticed-- but that part was highly underused, as were the two investigating police officers that were also pretty solid. Even more underused was Martin Kove, because for some reason he was the crime cartel leader's main hatchetman, as opposed to the leader. Really? All the other guy had on Kove was bad hair. Top to bottom, sautéed in wrong sauce.
I will give this a plus for the fun factor of having Daniels as a vampire. I won't let this off the hook though for skimping on the Hues/Daniels fight. They should've let the two choreograph their own deal and had them get after it. I know, I'm the action guy, and this wasn't necessarily an action movie, but there wasn't a lot of other stuff going on, so why not get some good action in there, right? Anyway, fun novelty, Gary Daniels as a vampire, but nothing else beyond that.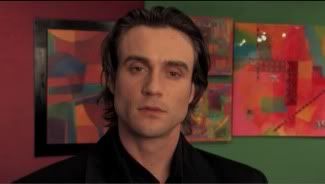 Yes, we finally got a Dar movie in here. I know, 700+ posts in, it was a lot sooner for some other syndicated TV guys I love, including
Adrian Paul
and
Kevin Sorbo
-- plus
Lorenzo Lamas
, one of the few who would make both a DTV and syndicated TV Hall of Fame. Seeing him here reminded me of the great times I had when syndicated TV ruled. Before the days of limited syndication for new TV shows and syndication of cable TV shows, some of the best stuff was in straight to syndication.
Highlander: The Series
,
Star Trek: The Next Generation
,
Renegade
,
Hercules
, I could go on. Then there were the ones that weren't so great, but still tons of fun, like
Nightman
,
She Spies
, and syndication's last gasp,
Legend of the Seeker
. When that was cancelled recently, an era officially ended. I don't know what to make of Dar in this movie, because I was just so happy it was Dar, it didn't matter. It would've been better though if he had a staff and listened to animals talk. Oh, and if his buddy replaced the midget.
This one totally dropped the ball in its casting of Martin Kove. The main baddie's hatchetman? The main baddie was played by Eric Etebari, who directed
Bare Knuckles
, a women's fighting flick that featured Kove too. Anyway, switching Kove and Etebari would've done a lot to enhance the movie and made both actors work better. If Kove is going to be the hatchetman, you need an extremely powerful head baddie, like a Malcolm McDowell. If not it doesn't work. Speaking of great hatchetmen, we also have Matthias Hues. I don't get it, but he makes an exceptional good guy, which is crazy, because he almost always plays a bad guy. I loved the way the wordy, poorly proofread dialog mixed with his German accent, because it made everything that much more awkward.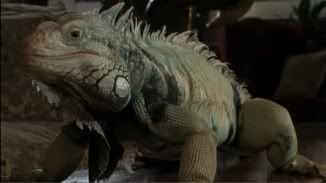 It seems to be a popular thing right now to have human women in unrequited romances with vampire men, which is cool, but it got me wondering: why don't they do the reverse? I saw some pretty hot vampire chicks in this, why not have her date a guy and show us all the problems that come with that. On the one hand, the leather and hot outfits would be amazing; on the other, at 32, the whole rave thing would be a bit much. Also, I love to hike, and it's hard to do that at night; not to mention, it consumes a lot of calories, so even if we did go on a night hike, she'd need to fill up a Camelbak with blood. And there's the whole meeting the parents thing. Does she have any outfits that don't involve skintight black leather and/or fishnets? Yes, 90% of the time that stuff's awesome, but meeting my parents, I'd prefer something a little more understated.
This is ten kinds of miss. Not even close. As sautéed in wrong sauce as you can get. Only the cast makes this worth a look, and even then it's pretty painful. You'll find yourself like me, at the 75 minute mark going "just end it already! Find me one of those WRAP IT UP signs!"
For more info:
http://www.imdb.com/title/tt0758755/